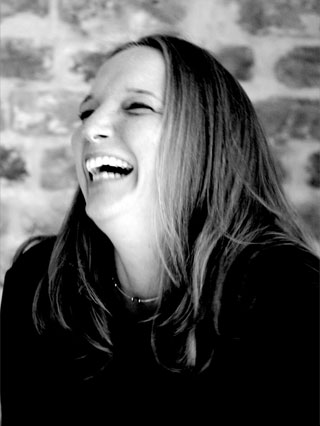 I love my work, but there are many more things, my heart beats for:
Music
Music for example. I play the sax, and I love listening to music.
Travelling
I travel a lot and I cannot stop exploring and discovering new countries.
Languages
Getting to know more about different cultures gives me the thrill. Speaking foreign languages helps to learn more about others.
Sports
I learnt skiing when I was three years old and I cannot live without it. In all other seasons I like watersports like scuba diving and sailing, Yoga and dancing. Also, I am a passionate football fan.
CV
2006 -­ today
koma* KOMMUNIKATION + MARKETING (freelancer)
Core competence in the realm of international showcalling and independent concept, consulting, project management, stage direction / producer
2003 -­ 2006
kogag Bremshey & Domning GmbH, event agency, Berlin
(Head of Office Berlin, 8‐10 employees; before Senior Project Manager)
2001 -­ 2003
kogag Bremshey & Domning GmbH, event agency, head quarter Solingen
(Project Manager und Senior Project Manager)
1998 – 2001
Grolman.Result GmbH, consultant, Frankfurt/Main
(Senior Project Manager for PR, Reputation Management, Corporate Design development, Relationship Consulting / Event Marketing)
1998
Gore-­Tex GmbH, Shanghai, Product Marketing
(Product Manager)
1995 -­ 1998
International Business Economics
AMA and IBS Lippstadt
Degree Diploma in European Business Administration (DEBA)